All pitches have an 6A electrical connection and can accommodate the following
Tent
Trailer tent
Caravan (if necessary Sylvain uses his tractor to install you without worry :-)
Car
Van & Converted Van (Camper)
Motorhome :
Depending on the size of your vehicle, only accessible locations (maneuver)
you are reserved. See Accessibility Plan Vehicles Accessibility to vehicles
We do not have a "service area", but we put at your disposal at the sanitary down a drain for the emptying of your waste water (manual cassette).
Warning: No water tank filling possible at the campsite!
Service area is nearby (5km)
Pitches accomodate up to 6 people, 1 equipment, 1 vehicle.
We welcome you from 14pm to 7pm
These pitches isn't suitable for people with reduced mobility: Another location "Nature" is dedicated to them, with wheelchair accessibility, close to the services of the campsite.
Rates 2023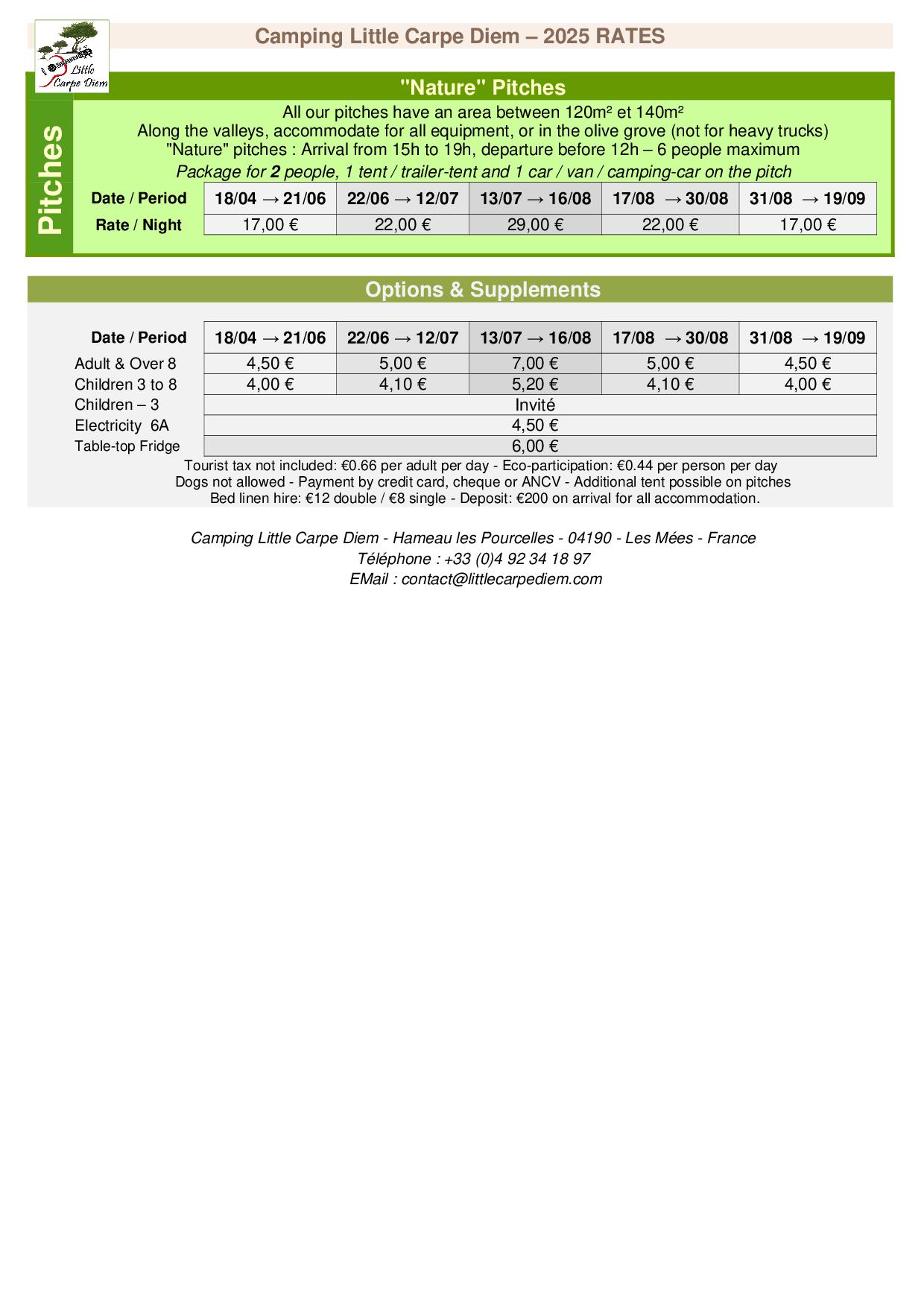 Water consumption is included in the rates.
The tourist tax is 0.60 € per person per night. The fixed tourist tax is collected on behalf of the municipality and the department.
Since 2022, the Little Carpe Diem has not applied any administrative fees, however: -> An Eco-participation of 0.40 € is due, per day and per person (regardless of age), it covers additional costs to the campsite, in particular waste management and water treatment.

--> On site: Credit card (CB) accepted.
At Little Carpe Diem, peace and quiet are assured. In summer season, we propose a simple and spontaneous animation "music" Thursday evenings, around great international musical standards and according to your desires ...
And during your stay musical instruments (guitars, piano ...) are available!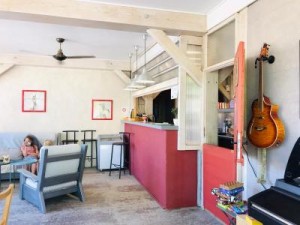 Current availability on this type of location:
Booking
Pitches under the oak trees
First and foremost, read the CAMPSITE RULES and the GENERAL BOOKING CONDITIONS of the campsite.
If you accept, please choose your service in the list below and complete the right form
You will receive our response shortly on your Mailbox, so :-)
Important: Motorhomes are not allowed in the olive grove. If the situation arises, the tent is installed on the site and the vehicle parked in the parking lot of the campsite. We thank you for your understanding. Please note that since the year 2021, the LittleCarpeDiem no longer accepts dogs.
Reservation Deposit: We accept reservation deposit by these ways:
   By interbank transfert
   (RIB/IBAN coordinates on our option mail) 
   By Credit Card CB on internet (secured link)
   (Secured link on our option mail - free of charge)
Fields marked with a * are obligatory.